Alexandra Eliseeva - Rubber duck debugging, 2020 @ POLYOT ART AGENCY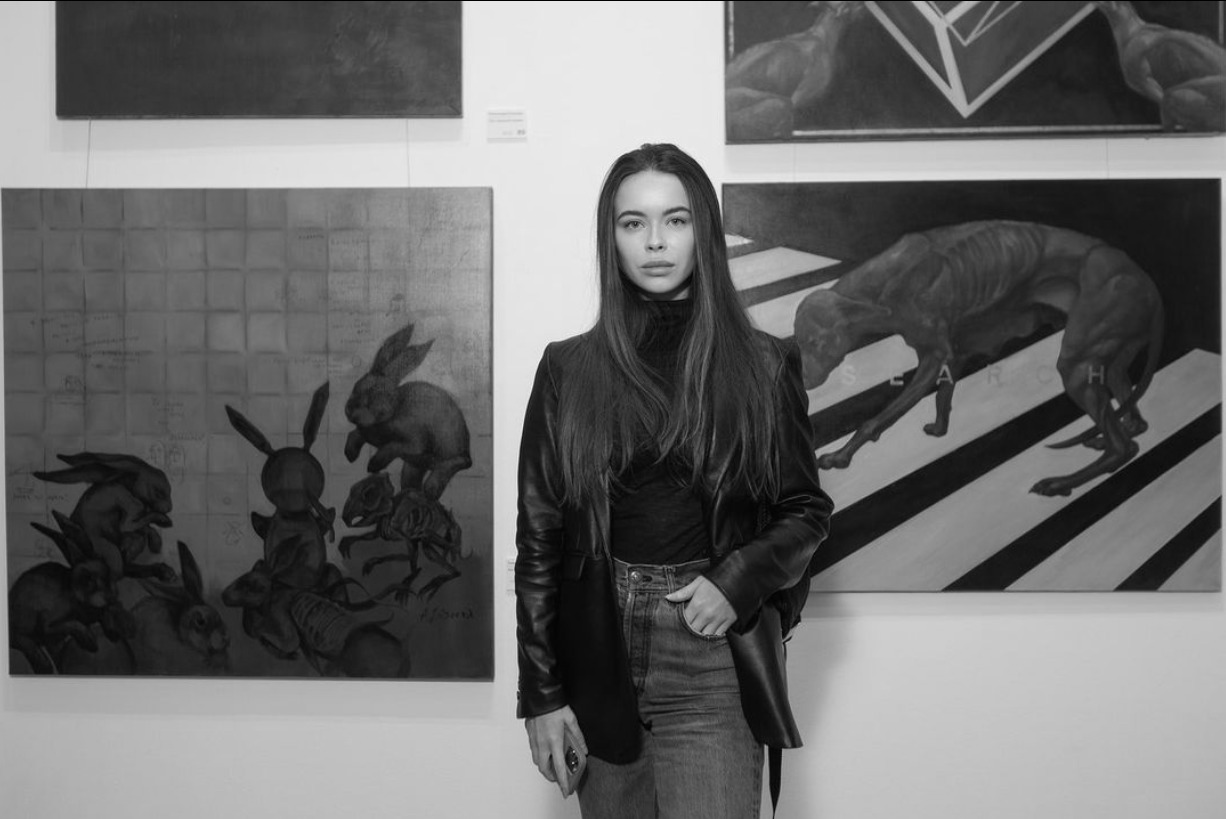 "Creativity is the desire to change the world. I use technology and create art objects affecting the environment and feelings of other people."
Alexandra Eliseeva is an artist from St. Petersburg, co-founder and CCO of Art Of Blockchain and RE projects. She has held more than 15 exhibitions of her art in China, Hong Kong, the UAE, Indonesia, Germany, the Czech Republic and other countries as part of these projects.

Alexandra's series of "Dogs" tells about a person as a personality. "Dogs" are not only about an individual, but also about the experiences of an entire nation that have left their imprint on each of us.

Alexandra invites the viewer to get rid of everything distracting: imposed norms, shackles of reason, experience of previous generations. Each of her paintings is a call: "Free your brain to free your spirit and body."

The abundance of red is a rebellion against shackles. Each character in her works seems to be at the peak of tension. The intensity of the color suggests that the fate of the hero hangs in the balance. However, the hero is not ready to give up. Warm colors, soulful poses and positive symbolism of the dog's image inform that we see the eve of victory moment. "And let the hero's path be difficult, but only overcoming adversity, he feels alive."

In her works, Alexandra combines traditional oil painting with more recent technologies: collages of LED strips, the use of fluorescent paints, projection art, alternative and virtual reality.
MAIN EXHIBITIONS AND PROMOTIONS
Moscow, gas tank, 2017
St. Petersburg, Tkachi creative space, September 2017
UAE, Rixos premium Dubai, December 2017
Prague, xronos.space, 2017
Sochi, Rosa Hall, March 2018
St. Petersburg, So Sofitel, March 2018
Berlin, Estrel Berlin, May 2018
Moscow, house mansion smirnov, June 2018
Singapore, Marina Bay Sands, SYMBIOSIS, November 2018