Kirill Yakovlev - Work from the "Veduta" series, 2016 @ POLYOT ART AGENCY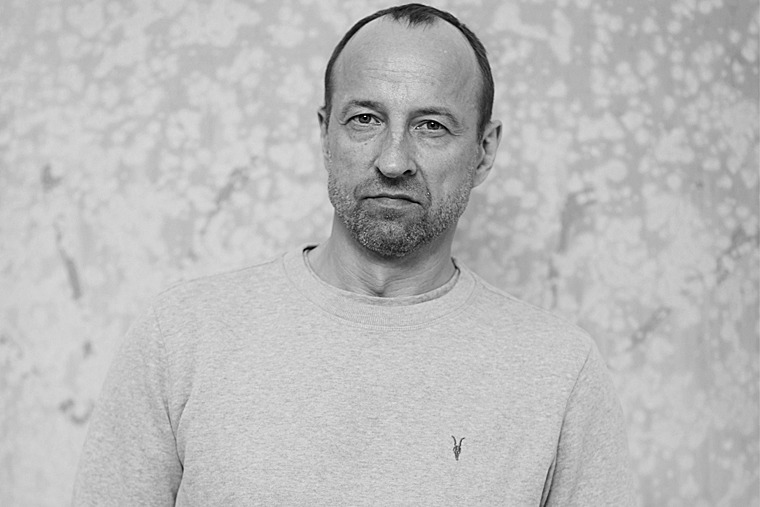 "My paintings simply cannot have stories by definition, as they are created on the basis of objective, impartial analysis, no hints of literature features. The same applies to other subjective, artistic passions. All the skills and experience here are aimed not even at creating an "ideal landscape", but at creating ideal conditions for the viewer, for his own creativity, participation. The point is even to elevate the viewer above the artist, when the viewer is everything and the artist is nothing."
Kirill Yakovlev was born in 1961 in St. Petersburg. A little later he moved to Khabarovsk, where he attended a children's art school (1973-1977). He studied at the Architectural Institute and graduated in 1984. Since 1990, he has been actively exhibiting and taking part in various exhibitions not only in Khabarovsk, but also in other cities. In 2008 he became a member of Russian Union of Artists and two years later moved closer to Moscow.
Recently, Kirill Yakovlev has been occupied with the question of creating a perfect picture. The creation of such a work is possible if you use something completely ordinary. By leveling the differences in content within certain groups (for the artist, this is an image of nature, man and architecture), a template is born that reduces the image to a simple sign. From these point, the painting begins to acquire the qualities of a universal work of art. On the one hand, it does not cease to be comprehended as part of the artistic world, on the other, due to its "ideality" it acquires a practical meaning. Such a picture is not a means by which the artist wants to convey his personal perception of the world, but, on the contrary, it rather helps the viewers to express themselves, their state, perhaps even to solve their problems.
Kirill Yakovlev also works with objects. His "Clapboard" series  is designed to make life easier for collectors. At its core, the clapboard performs an aesthetic function, "ennobling" the interior of newly built houses. It makes no sense to hang paintings on such a flawless surface, so the artist suggests combining clapboard and painting. He uses expensive, natural wood and performs everything very efficiently and scrupulously. Thus, an idealistic commercial project is born, embodying the desire for beauty.
Kirill Yakovlev's works are in the collections of the Far Eastern Art Museum in Khabarovsk, the Museum of Modern Art in Vladivostok. Currently, the artist lives and works in Moscow.
MAIN EXHIBITIONS AND PROMOTIONS
SELECTED PERSONAL EXHIBITIONS
2019 - Girls-Boys. 11.12 GALLERY, Moscow
2017 - Perfect landscape. 11.12 GALLERY, Moscow
2008 - 22 Views Of Fuji, Pallazo Gallery, Khabarovsk
2007 - Dandelion wine, Pallazo Gallery, Khabarovsk
2002 - Rain/Water, Atrium Gallery, Khabarovsk
2001 - Breakfast on the grass, SKV Gallery, Khabarovsk
2000 - Reverse photocopying, Triad Theater, Khabarovsk
1998 - Dacha calligraphy, Gallery of the Cultural Foundation, Khabarovsk
1993 - The life of wonderful crocodiles, Nautilus Gallery, Vladivostok
SELECTED GROUP EXHIBITIONS
2015 - SUPREME & POP, 11.12 GALLERY, Moscow
2011 - Festival of Contemporary Art "Feeling Nature",Lim Lip Museum, Gwangju, South Korea
2010 - Three Russian artists, Sigvarson Gallery, Redby, Denmark
2007 - New Angelarium
2004 - II International Biennale of Graphics, the Exhibition Center of the Artists Union and the Central Exhibition Hall Manege, St. Petersburg
SELECTED INTERNATIONAL FAIRS
2004 - International Contemporary Art Fair Art Moscow, Central House of Artists, Moscow